The weather has been pretty kind to us and no better time to get out on the water and join Jerome Lordan's Kinsale Harbour Cruise at 2pm and 3pm daily for a visual and historical perspective of Kinsale.
Also, Don & Barry's popular Historical Stroll leaves Kinsale Tourist offiec at 9.15am and 11.15am daily. Dermot Ryan's Kinsale Heritage Walk is at 10.30am and by appointment. Both give excellent accounts of Kinsale's history, heritage and folklore. Speaking of which, the Kinsale Ghost Tour leaves the Tap Tavern at 9pm. This is well worth doing if you haven't done it before!
There is plenty of musical entertainment this weekend in Kinsale, with The Long Note Playing at The Trident, Celtic Knights at The White House and The Stars playing the Blue Haven at 10pm, followed by DJ at Hamlet's. The Shaun O'Dowd Show with Marion is at the Armada from 8pm, the Stars play the Blue Haven, the Fantasty Jam Band at the Folkhouse at 10pm, followed DJ Sean at the Bacchus from 11.30pm.
On Sunday 21st May, the regular Trad Sessions take place at The Blue Haven from 8.30pm, King K play the Folkhouse at 9pm, Free Beer are at The Armada and the Americhanics have their Sunday residency at Sam's Bar.
Sea Sunday takes place on Sunday 21st May in Kinsale. The Mission to Seafarers is an international organization which serves seafarers at over 280 ports around the world, including both Cork and Kinsale.
The Sea Sunday Service is an ecumenical and inter-faith setting to commemorate those who have died at sea, to pray for the safety of those who work at sea, to remember all those who work at sea and remember all those services involved in rescues at sea.
The Kinsale service is generally held in St.Multose church at 11.00am, followed by a Parade to the Mast and the Seaman's Memorial. A wreath is laid followed by a Blessing of the Boats at the Pier. Coffee and tea are served at Kinsale Yacht club afterwards. All welcome.
Kennedy's Opticians have a Dry Eye Clinic from 2pm-5.30pm in the Pearse Street Clinic next Wednesday 24th May 2017 and don't forget the closing date for entries to the Belgooly Show on 3rd June is next Wednesday!
On Thursday 25th May 2017, Aperitif host a Wine & Tapas tasting evening from 7.30pm. There is also live music with Arundo at 9.30pm. Congratulations to The Blue Haven for winning Best Boutique Hotel Award at the Irish Hospitality Awards 2017 last weekend!
On Friday 26th May, the Kinsale GAA Annual Golf Classic takes place at Kinsale Golf Club Farrangalway. Also Billy Crosbie's Piano Bar at the Marina Lounge of Vista is from 8pm. Booking essential.
The Wild Atlantic Way Yoga Day retreat takes place on Saturday 27th May from 9.30am-4.30pm (€85) click this link for further details and booking information.
Kinsale Pottery and Art School has a number of courses, including an Introduction to Creative Writing from 10am to 1pm on Saturday 27th May, an Introduction to Mindfulness on Sunday 28th May and a one day Fascinator making course with Kinsale milliner Claire Hurley, also on Sunday 28th May.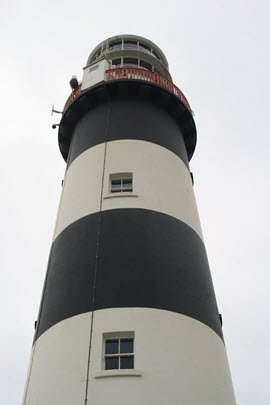 OLD HEAD LIGHTHOUSE:
The Old Head Lighthouse Open Days take place on Saturday 27th May and Sunday 28th May 2017 from 9.45am to 5.30pm. Buses available from the Old Head Signal Tower. This is a great family day out and if the weather is good the views are incredible.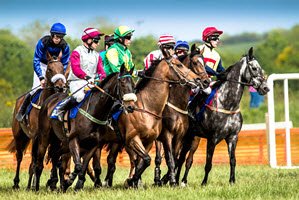 Don't forget The Kinsale Point to Point Festival  takes place over the June Bank Holiday weekend with racing from 5.30pm on Saturday 3rd June and from 3pm on Sunday 4th June with great family entertainment, best dressed competition and Bagatelle in concert at 6pm on Sunday (tickets €20). More information on this next week!
Check out www.kinsale.ie and The Kinsale Advertiser for information on all events and activities in Kinsale.
(Main photo credit: Richard Bradfield)